Gagaku is a type of Japanese classical music which has more than a thousand years of history.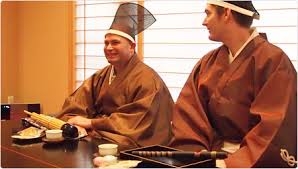 Buddhism and Gagaku have maintained strong ties in the past. However, this closeness has been lost over time. Our temple, Mejiro Seijouraku, is trying to restore the bond between Buddhism and Gagaku by once again using it to compliment our usual functions. We do this by offering Gagaku music during Buddhism ceremonies in temples and funeral homes, organising volunteer music sessions in retirement homes, and more directly through Gagaku classes.
Gagaku Class
In our Gagaku class, you can choose between three traditional Gagaku wind instruments, all of which are relatively beginner friendly.
These are:

Sho
The Sho produces a beautiful spread of sounds, which warmly embrace the whole music session.
Hichiriki

Although the Hichiriki is a very small flute, it holds the main melody in Gagaku music. It produces a magnificent continental sound, and it also has the loudest volume of any Japanese wind instrument.
Ryuteki

The Ryuteki's beautiful sound decorates the melody of the Hichiriki and adds another layer to Gagaku music. All of these are made of natural materials enabling them to produce such clear and soothing sounds.
Contact Us
If you would like to play, or learn more about Gagaku at our temple, you do not have to register in order to take part in our classes, nor do you have to be a member of a Gagaku group. We welcome anyone for both the drop in sessions and continuous training. No entrance fee is charged. Please feel free to contact us with any questions via phone.
phone:03-5985-6011
---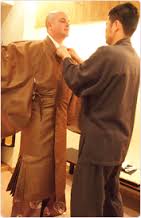 The aim of our Gagaku sessions is to allow people to simply enjoy the beautiful sound of the instruments rather than studying difficult Japanese classical music. We learn to play recent popular music as well as nursery rhymes and Japanese classics, we hope to remove the ceremonious and dry image of Gagaku, and make it more enjoyable. Gagaku is the oldest Japanese traditional music. We are sure that our music sessions and the spirit of Japanese tradition they embody, will touch your heart.
Access
Visit us by train
7 minutes walk from JR Mejiro station
2 minutes walk from TokyoMetro Zoushigaya station
10 minutes walk from JR Ikebukuro station
>> Access Map